Humanitarian workers are normal people doing extraordinary things in the most vulnerable regions of the world. When natural disasters strike or conflict breaks out, our international humanitarian workers (known as delegates) are ready to be deployed no matter when or where emergency situations arise. Irish Red Cross delegates also play a major role in long-term development by supporting and complementing the work of our partner National Societies.
Our international work is carried out in coordination and partnership with the International Red Cross and Red Crescent Movement. We respond to natural disasters and aid those caught up in conflict overseas, support resilience programmes, provide rapid emergency assistance and long-term development aid for many of the world's most unsettled regions. We're also specialists in humanitarian policy and advocacy and international humanitarian law.
Learn more about working for the International Team:
Summary
As part of the wider Red Cross Red Crescent Movement, we work overseas before, during, and after disasters and conflicts. Our skilled staff work with local partner National Societies to support their operations and provide relief to affected or vulnerable communities.
We hire experienced humanitarians from a wide range of professional backgrounds, which include:
Livelihoods – Food Security
Emergency – Disaster Risk Management, Logistics and Procurement, Emergency Response Training
Information Management
Recovery & Relief
Health – Nurse, Doctor, Coordinator, Midwife, Psychologist
Advocacy
Communications
Country or Delegation Management
Finance
Human Resources
Protection – Restoring Family Links, Detention
You will need:
Specific technical expertise relevant to the role
Experience in international and cross-cultural settings
Diplomacy and great communication skills
To cope with extreme and resource-poor environments
Delegate Register
Irish Red Cross is actively recruiting Delegates to be part of Red Cross Movement missions all over the world.
Irish Red Cross maintains a delegate register of highly screened and trained humanitarian workers who are deployed to international events when local capacity is overwhelmed or where additional specialist resources are required. Most often these deployments take place through fixed-term contracts into the operations Red Cross Movement partners such as the International Committee of the Red Cross, or the International Federation of Red Cross and Red Crescent Societies who each play a specific role in responding to humanitarian needs.
NOTE: Due to the dangerous nature of working overseas in conflict regions we do not send volunteers overseas. This is the overarching policy of the Red Cross Movement; volunteers are recruited and work at a national level within their own country of residence. However, we do deploy delegates internationally for specific positions through our movement partners (IFRC & ICRC). We are currently building a roster of technical specialists for deployment and a recruitment campaign will be initiated shortly, please visit current opportunities for more information.
How We Recruit
Delegates work alongside our National Society partners and must respect and adapt to different cultures and work styles.
Our delegates are everyday people doing extraordinary things in the most vulnerable regions of the world. They deploy in the immediate aftermath of disasters and crises; or to ongoing operations and post-crisis environments to support recovery and rehabilitation; or work alongside partner National Societies on long-term developmental projects.
Some examples of expertise include clinical and public health professionals, engineers, architects, protection, gender, and inclusion professionals, operations managers, and media and communications generalists. Irish Red Cross maintains a register of technical professions, but we only recruit to those where we have an identified gap.
If you join our team, you will discover a rewarding career with unforgettable experiences, grow in ways you could not imagine, and be part of a Movement working with local communities to bring about change.
How it Works
Working as an overseas delegate on contract with the Irish Red Cross within the Red Cross movement can be divided into 2 delegate mission types:
Bilateral Delegate – Where you work directly for Irish Red Cross on their overseas projects
Seconded Delegate – Contracted to ICRC, or in partnership with IFRC
IFRC – Disaster response and preparedness deployments
The Federation is a global organisation that supports locally-led humanitarian action by coordinating and directing international assistance following natural and man-made disasters in non-conflict situations.
Its relief operations are combined with development work, including disaster preparedness programs, health and care activities, and the promotion of humanitarian values. In particular, it supports programs on risk reduction and fighting the spread of diseases, such as HIV, tuberculosis, avian influenza, and malaria, works to combat discrimination and violence, and offers assistance for migrants.
In a crisis, international aid can take time to arrive and therefore it is essential to have local emergency response teams trained, equipped, and ready to help as soon as possible. IFRC utilizes the expertise of local actors and complements this with regional and international skillsets.
Our delegates support disaster and crisis operations coordinated by the International Federation of Red Cross and Red Crescent Societies (IFRC). Deployments are typically 12 months in duration.
ICRC – Conflict and post-conflict deployments
The ICRC is an impartial, neutral, and independent organisation whose exclusively humanitarian mission is to protect the lives and dignity of victims of war and other situations of violence and to provide them with assistance. As the custodian of the Geneva Conventions, the ICRC has a permanent mandate under international law to visit prisons, organise relief operations, reunite separated families and undertake other humanitarian activities during armed conflicts.
The ICRC carries out a range of life-saving activities in conflict zones, including: supplying food, safe drinking water, sanitation and shelter; providing health care; and helping to reduce the danger of landmines and unexploded ordnance. It also reunites family members separated by conflict, and visits people who are detained to ensure they are treated properly.
The International Committee of the Red Cross (ICRC) helps people around the world affected by armed conflict and violence, these deployments are typically 6 to 24 months in duration, in areas experiencing or recovering from armed conflicts.
Deployments have included: ICRC delegate working in Somalia, Sri Lanka, and Iraq as a detention nurse. Health delegate in Thailand and an ICRC delegate working as a protection team leader in Myanmar.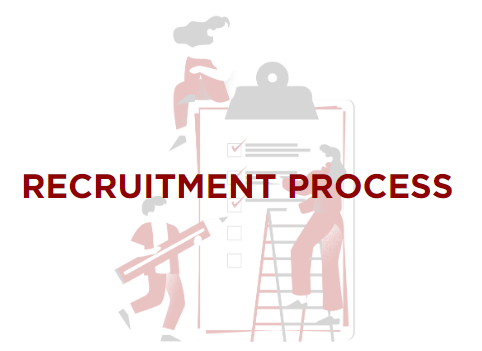 The Irish Red Cross recruitment process is thorough to ensure we are recruiting high-caliber professionals who are both able to operate effectively in challenging environments such as disasters and conflict zones and who have been screened and determined both safe and responsible. Roles are advertised throughout the year as they become available so continue to check the current opportunities page.
Self-assessment for suitability
Consider whether you meet the minimum professional requirements for the position as identified in the job posting. Only candidates with appropriate professional expertise, experience and personal competencies will be considered.
Application
If you are interested in applying to become a Delegate, search for open roles on the Red Cross Current Opportunities page.
Please only apply for positions where you can clearly demonstrate you meet the required qualifications, experience, and skills. For additional information, be sure to review the position description. When making an application, upload both your current CV and a statement addressing the Selection Criteria outlined in the job description.
Please be aware that some roles will be for deployments contracted directly with the Irish Red Cross (bilateral delegates), while others will be for deployment in partnership with IFRC and others with the ICRC (seconded delegates).
Interview
Selected candidates will be contacted by a member of the Red Cross team to arrange a technical and behavioral competency-based assessment. The interview process may require you to participate in two interviews, an initial one-to-one followed by a panel interview. Alternatively, you may only be required to participate in a panel interview. Ideally, these interviews will be in person where possible, otherwise conducted via video.
Psychological & Medical Assessment
It is mandatory for all delegates to successfully pass a medical examination before any contract can be signed. All delegates will have to do a psychological assessment before and after their mission.
Garda Vetting, police, and reference checks, language testing
Irish Red Cross will complete garda vetting and police checks for any country where you hold residency or citizenship as well as any country where you have worked and lived for a significant period within the previous five years. We will also check your professional registrations and obtain testimony from recent and relevant employers on your professional competency and behavioural capacity for working as a delegate. If you have indicated proficiency in additional languages, these will be professionally assessed online and/or in person.
Required Training
Prior to deployment, delegates will be required to successfully complete online learning platform training courses and IMPACT Assessment course.
Current Opportunities
1. Shelter and WASH Delegate – Ukraine
Location: Ukraine
Contract: 12-month contract with option of extension
To know more, click here.
2. Protection, Gender & Inclusion (PGI) Expert 16 Days of Activism – Budapest or Remote
Location: IFRC Office Budapest or Remote
Contract: 3-month contract
To know more, click here.
3. Health Delegate – Syria
Location: Syria
Contract: 12-month contract
To know more, click here.
4. Health Delegate – Ukraine
Location: Ukraine
Contract: 12-month contract with option of extension
To know more, click here.
5. Relief Delegate/Cash & Voucher Assistance – Ukraine
Location: Ukraine
Contract: 12-month contract with option of extension
To know more, click here.
6. HR Business Partner – Switzerland
Location: Switzerland
To know more, click here.
7. Senior Programme Manager, Non-Communicable Diseases Programme – Lebanon
Location: Beirut, Lebanon
To know more, click here.
8. Finance and Administration Delegate – Ukraine
Location: Ukraine
Contract: 12-months
To know more, click here.