You can contribute to our ongoing efforts in Syria by donating to the Irish Red Cross Syria Appeal.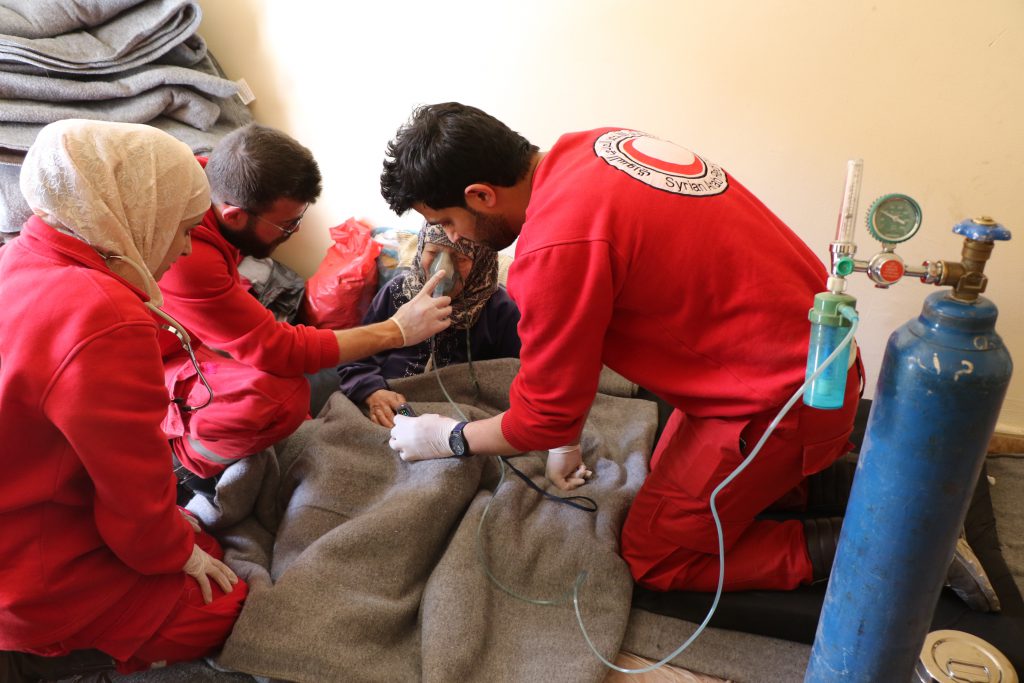 Since 2011, according to the United Nations over 5.6 million Syrians have fled into the neighbouring countries and beyond.  Millions more have been forced out of their homes but are trapped within the country. Most families have left their homes with very few possessions and, as the situation continues to deteriorate and conflict continues, their vulnerability increases further.
The economic crisis and COVID-19 pandemic further exacerbates existing vulnerabilities.
Some 11 million people continue to require life-saving aid, of which women and children represent a substantial proportion. The number of people who lack access to sufficient food has reached a record 12.4 million – meaning 60% of the population.
Now more than ever, Syrians need our solidarity and support.                                                              
As the needs of Syrians caught in the conflict continue to increase, so does the response of the Red Cross Red Crescent network.
Funds raised by the Irish Red Cross Syria Appeal continues to support Syrian Arab Red Crescent (SARC) and our other partners in providing humanitarian assistance for those affected by the conflict to help them cope with the situation.
International Red Cross and Red Crescent Response
Since the beginning of the unrest, the International Red Cross Red Crescent Movement has been responding to the biggest humanitarian crisis in decades. Often putting their lives at risk, SARC volunteers transverse Syria and bordering countries to deliver critical aid to millions of people.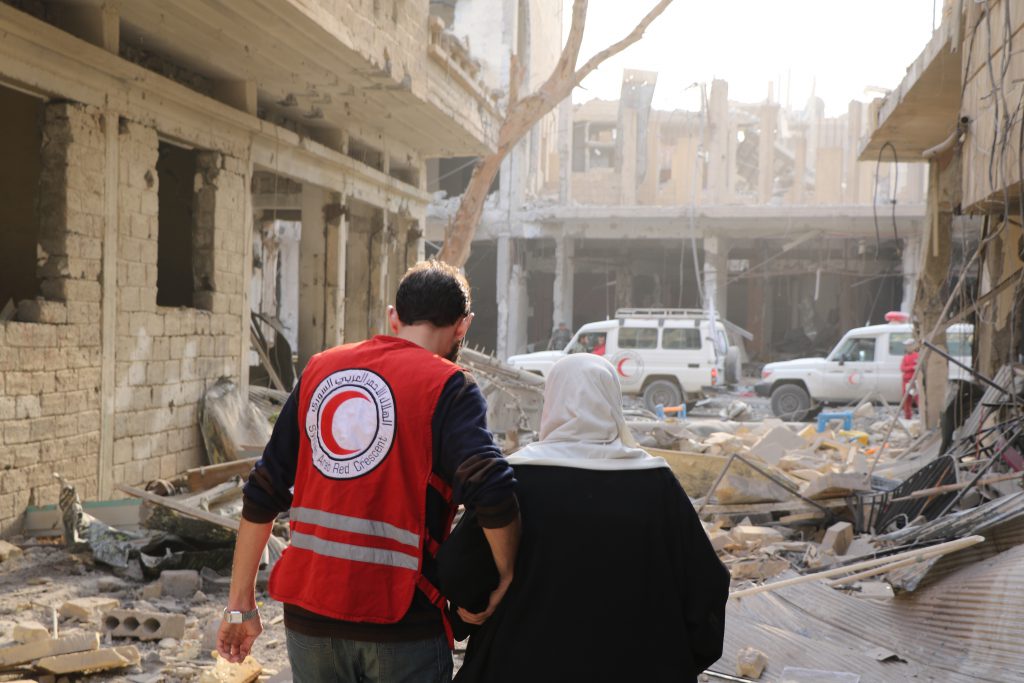 SARC staff and volunteers distribute relief to 5 million people each month through food and non-food items and support in water and sanitation in places where the water supply system is damaged or has stopped functioning.
80% of people in Syria gained access to clean water and sanitation through water projects supported by SARC.
Through its extensive network of health facilities and ambulances, SARC also provides emergency and primary health care services in areas with limited access to health care and areas where people are trapped by the conflict.
More than 1 million people receive medical consultations, medications, treatment and emergency health services from SARC health facilities every year.
The only organisation with an outreach extending across the country, SARC continues, in risky and often life-threatening conditions, to provide urgent assistance to those affected by the unrest and in need of assistance.
With the protracted nature of the crisis and no political solution in sight to the conflict, humanitarian needs in Syria continue to grow.
As hundreds of thousands of people will require additional support in the coming months and possibly years food security and maintaining livelihoods remains a priority in the Irish Red Cross response to the crisis. Throughout 2021 we will support vulnerable families struggling due to the economic condition, providing them with essential inputs, which can quickly improve the household's food availability and income.
You can contribute to our ongoing efforts by donating to the Irish Red Cross Syria Appeal.
*Last updated March 2021