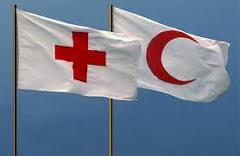 The International Red Cross and Red Crescent Movement is deeply saddened to learn of the death of two staff and one volunteer from the Sudanese Red Crescent Society. They were attacked yesterday by armed men while on their way to Damazin, in Blue Nile State. Another volunteer was wounded in the attack.
The victims were returning from an aid distribution in Kurmuk to help people affected by recent violence there. They were riding in a Red Crescent vehicle that was clearly marked by the red crescent emblem.
Three further people were also killed in the attack. Every day, Sudanese Red Crescent volunteers and staff risk their lives coming to the aid of people across Sudan, even in the remotest parts of the country. Their work often means the difference between life and death.
International humanitarian law obliges all parties to conflict to respect and protect personnel engaged in humanitarian work, to take all measures needed to ensure the safety of these personnel and to guarantee their freedom of movement