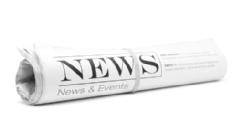 The Irish Red Cross today released the first wave of payments from its humanitarian fund to homes in Dublin damaged by the October flood water.
Families assisted by the Irish Red Cross have suffered varying degrees of flood damage to their homes and have in some cases lost essential household items such as kitchen appliances which were damaged beyond repair by the flood water. In one of the more severe cases, an elderly woman witnessed the flood waters enter her home whilst rain water also poured in through the flat roof of her kitchen. Many of her personal belongings and furniture were lost to the flood waters and she has been left with only one inhabitable room whilst the clean up continues.
Donal Forde, Secretary General of the Irish Red Cross, said today "It is essential that we offer what aid we can to those who were affected by the floods as quickly as possible. We are working closely with the Community Welfare Service within the Department of Social Protection to ensure that the process is quick and effective."
The Irish Red Cross launched the 'Irish Floods' appeal to aid those who were affected by the flooding on Monday October 24th 2011. Households wishing to apply for assistance from the Irish Red Cross Flood Fund should contact their local Community Welfare Officer for more details.
Anyone wishing to donate to the Irish Red Cross 'Irish Floods' appeal can do so online at www.redcross.ie; by phone: 1850 50 70 70; or by cheque made out to 'Irish Red Cross' and marked 'Irish Floods' and sent to Irish Red Cross, 16 Merrion Square, Dublin 2.
END