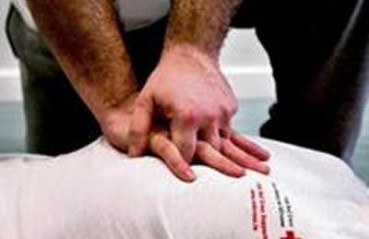 The Irish Red Cross Community Based Health & First Aid (CBHFA) prison programme has won a fourth award, this time for training from the Irish Institute of Training & Development (IITD) at their National Awards on 22nd March.

The CBHFA programme, which operates under a partnership of the Irish Prison Service, Irish Red Cross and Vocational Education Committees, is being implemented in 10 prisons throughout Ireland and is a unique approach to raising community health, hygiene awareness and first aid in prisons using groups of special status Irish Red Cross Volunteer Inmates as peer to peer educators.

The initiative has benefitted 3,273 prisoners directly and 9,829 indirectly including staff and the families of prisoners. Evaluation of the programme has demonstrated high impact in terms of improvement within the prison environment as well as projects that have lead to a significant increase in healthcare awareness and prisoner's personal wellbeing.

In addition governors and prison staff have reported better relationships between prisoners and staff as well as a change in outlook in which prisoner volunteers have become more proactive in making their prison community better for everyone.
Read: 10 Things you might not know about the CBHFA in Action Prison Programme

PREVIOUS AWARDS
• Irish Healthcare Awards November 2012, Commendation Award for Best Public Health Initiative
• Bionmis Irish Healthcare Awards May 2012, Won Best Health Promotion Project
• World Health Organisation Award in 2011 for Best Practice in Prison Health