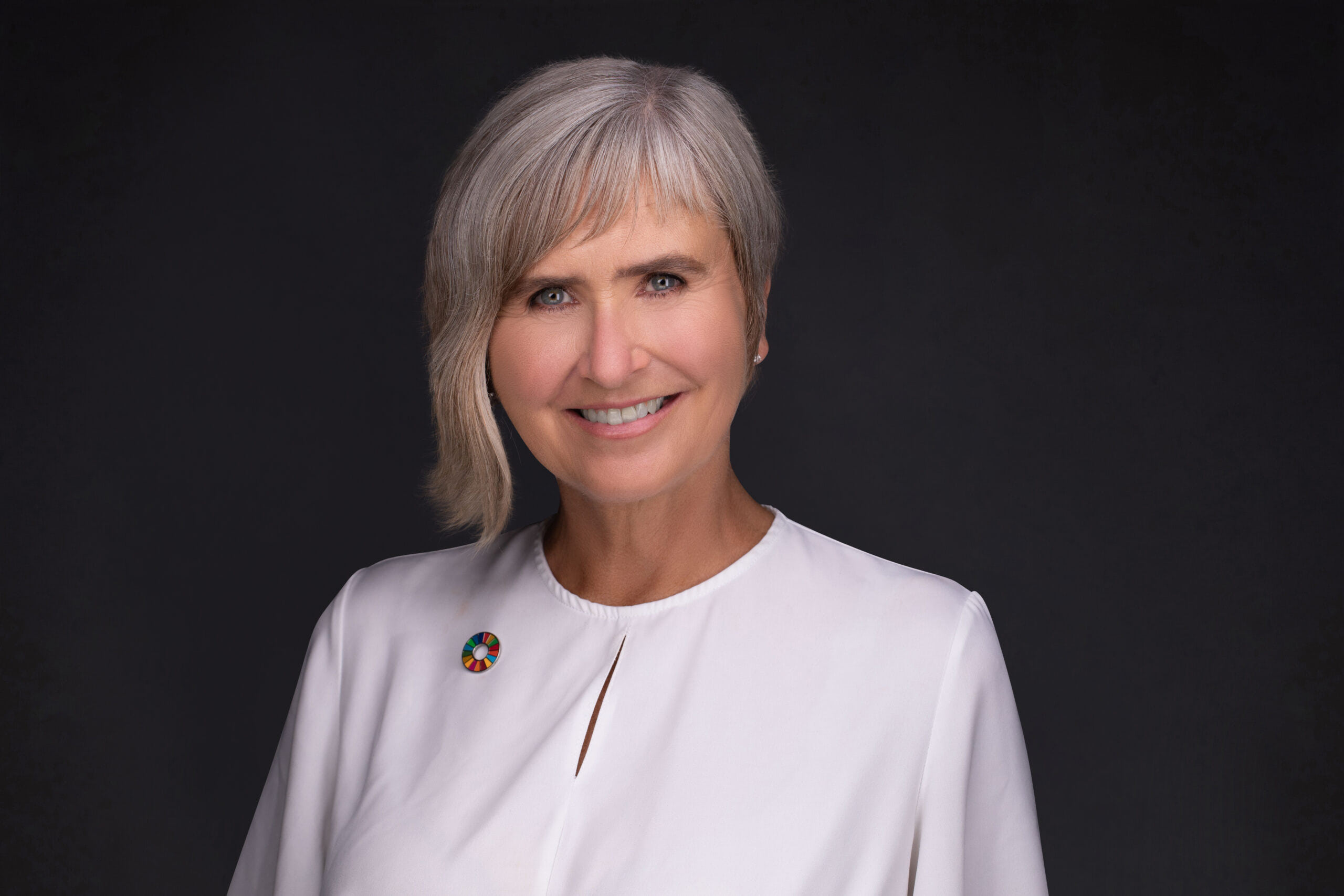 Secretary General: Deirdre Garvey
Deirdre joined the Irish Red Cross as Secretary General in January 2023. She is a highly accomplished senior executive who has worked across the public benefit as well as private sector - including 27 years working at national and international leadership level in the non-profit sector in Ireland. In partnership with the board of directors of the Irish Red Cross, she ensures the good governance of the organisation, the delivery of services and the implementation of the Society's current strategic plan 'Act Today, Shape Tomorrow', and provides a vision, leadership and direction for staff and management. Previously she was the founding CEO of The Wheel, Ireland's national association of community & voluntary organisations, charities and social enterprises (2000 – 2022) and the Director of Development at Barretstown (1995 – 2000). Before moving to work full time in the community and voluntary sector, Deirdre worked in the private sector, holding several managerial posts in the hi-tech field in Germany. Having studied science for her Bachelors degree in 1986, she completed a Masters in Business Administration in 2003. She holds a Certificate in Charity Law, Trusteeship and Governance from the Law Society (2018) and a Diploma in Executive & Leadership Coaching (2021).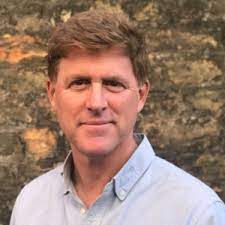 Head of Fundraising: Charlie Lamson
Charlie Lamson joins the Irish Red Cross with more than 20 years of experience as a not-for-profit leader and fundraising professional in the US and Ireland. In previous roles he has worked with a variety of domestic and international organisations including Sightsavers Ireland, the Dublin City University Educational Trust, Front Line Defenders and Children's Hospital Boston. Charlie is a graduate of the Johns Hopkins University School of Advanced International Studies (SAIS) with a Master of Arts degree in International Economics/ Social & Economic Development and served as a volunteer English teacher with the United States Peace Corps in Pleven, Bulgaria from 1993-1995. He is a dual US and Irish citizen and lives Delgany, Co. Wicklow. Email: clamson@redcross.ie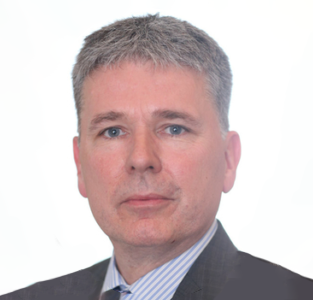 Head of Finance: Rory O'Sullivan
Rory O'Sullivan graduated from UCD in 1983 and qualified as a chartered accountant with PWC. Following graduation, he moved to Melbourne, Australia with PWC. The initial plan was to stay in Australia for two years and then return home but the opportunity to move into industry with a successful manufacturing company was too tempting to resist and two years became twelve. In 2001 Rory returned to Ireland and joined an Irish retail company as their financial controller. Following this, there were a number of financial controller roles in retail organisations and in March 2015 Rory joined the Irish Red Cross Society as Head of Finance.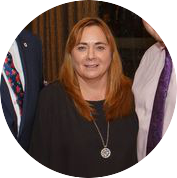 Head of National Services, Commercial & Training, National Safeguarding Officer: Sandra Stanley
Sandra Stanley is the Head of National Services, which encompasses all services delivered by volunteers and staff within Ireland. This portfolio includes First Aid (Unit Structure), Community Support Services, Youth Services, Membership, Community Based Health and First Aid (CBHFA running within Irish Prisons), the Merchants Quay Ireland Initiative and most recently, the Commercial and Training department. Sandra is also the National Safeguarding Officer for Irish Red Cross. Sandra began her career with Irish Red Cross 35 years ago and during this time she has gained extensive knowledge of all components within the Society and the wider Movement. Her ongoing goal is to deliver services to the public and volunteers at the highest level and to continually innovate, adapt and improve existing services.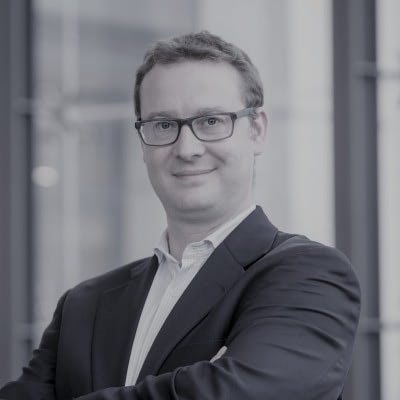 Head of Compliance and Legal Affairs: Marcus Keane
Marcus Keane joined the Irish Red Cross in November 2022 as Head of Compliance and Legal Affairs. He brings deep experience in the NGO sector, having worked in leadership roles at the intersection of law, policy and social inclusion for over a decade, both domestically and in the European context. He has led projects on complex social issues such as legal and policy analyses of drug markets, and civil society participation in national and international policy processes. He has also previously worked in private practice as a barrister with experience representing a broad range of individual and corporate clients, and has board-level experience in both NGO and commercial settings. He holds a BA in Business Studies and Political Science from TCD, a HDip and MA in psychology from UCD and UCC and a Diploma in Legal Studies and Barrister at law degree from the Honorable Society of Kings Inns.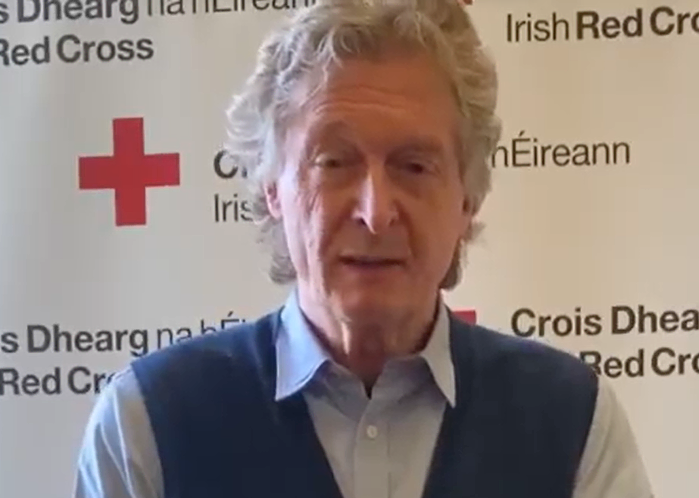 International and Migration Services Advisor: Liam O'Dwyer
Liam has served two terms as Secretary General of the Irish Red Cross taking up the role initially in 2015. He has extensive experience of working in the not for profit sector especially in public policy development and service provision. He has worked as CEO for the National Society of St Vincent de Paul, the Institute for Deaf People and the Irish League of Credit Unions. He has worked in Human Resource management in the private sector in the Netherlands. Earlier in his career Liam worked as prison chaplain and with the Traveller community. He has a Bachelor of Divinity Degree and is a qualified Human Resource professional.