Work with us to make a difference.
Our dedicated Corporate Partnerships team will work with your organisation to identify the right activities that meet your business needs and enhance your company culture.
To discuss opportunities, contact
Frank Phelan,
Corporate Partnerships & Philanthropy Manager
on 01 642 4600 or by email at fphelan@redcross.ie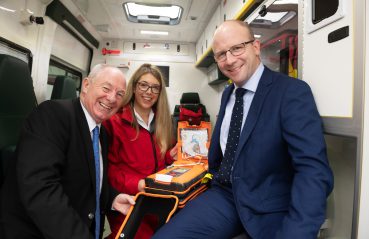 BECOME A PARTNER – A Charity Partnership of two years or more allows us to build the relationship to better effectiveness and deliver more impact from your support. Partnership support can be much more than financial, and we have seen huge benefits in skill sharing or availing of company expertise, to support the work of the Irish Red Cross.
CORPORATE DONATION – A direct donation of funds is a simple and efficient way to demonstrate your support. We will work with you to highlight your support at local and national level and donations are tax-effective if you donate €250 or more in one calendar year.
CHARITY OF THE YEAR – Choosing the Irish Red Cross as your organisation's Charity of the Year and working with us to build a programme of activity is a great way to engage your staff, clients, and networks, whilst making a real difference.
CAUSE RELATED MARKETING – A cause-related marketing partnership with the Irish Red Cross can help deliver commercial benefits to your organisation by strengthening and building loyalty in your brand, as well as helping to raise vital funds and awareness for the Irish Red Cross.
SPONSORSHIP – Our sponsorship opportunities include a wide variety of Irish Red Cross events, programmes and services, with enormous reach across diverse communities at national, regional, and local levels.
STAFF FUNDRAISING – The Irish Red Cross offers a variety of ways to engage and inspire your employees, including office-based activities and a comprehensive selection of challenge events.
There are so many benefits for your company in partnering with the Irish Red Cross
BE A LEADER – When you partner with the Irish Red Cross, you are partnering with the largest humanitarian organization in the world. Partnering with us is a great way to get your whole company united in meeting your Corporate Social Responsibility (CSR) goals.
MAKE A DIFFERENCE – We will work with your company to make a transformative and enduring difference in the lives of those in need, here in Ireland and abroad, while enhancing your company culture.
GROW YOUR BRAND – By linking your company's brand with that of the Irish Red Cross your marketing and sales campaigns can have the dual purpose of increasing product awareness, profitability, and customer loyalty, while bettering society.
STAFF ENGAGEMENT – Your company can work with the Irish Red Cross to create meaningful opportunities for your staff, to help boost morale while making a lasting impact and inspiring good citizenship.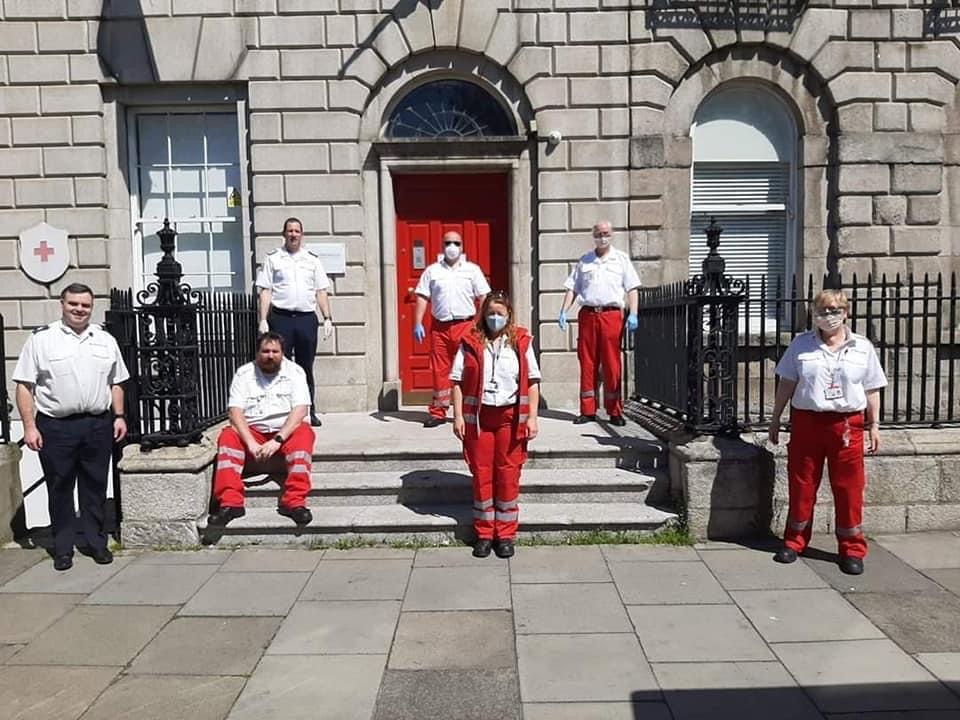 Some of the companies currently working with the Irish Red Cross include: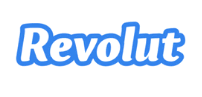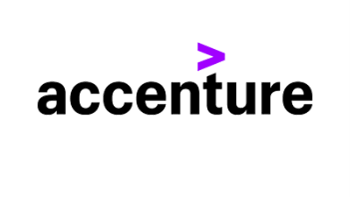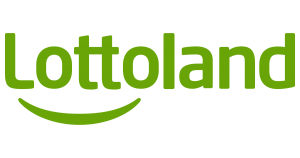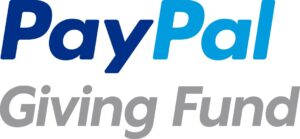 To find out more, contact Frank Phelan at fphelan@redcross.ie or call 01 642 4600