When people face disaster, hardship and isolation, you can be there for them. No matter what.
Your monthly donations will help bring support, connection and hope to those who need it most. When disaster strikes and times are tough, you will know you've chosen to stand with those who desperately need a helping hand. You will know you've chosen to make a difference.
Become a regular giver today and join a community helping make the world a better place for people coping with crisis and disaster in Ireland and further afield.
Your much-needed support means the Red Cross will be ready to rapidly respond when a crisis happens. It means we can invest in longer-term solutions and run our vital programmes with more certainty.
On behalf of everyone you'll help each month: thank you. Your compassion means the world.
What your generosity can do over 12 months:
With €15 a month you can fund a hygiene kit for a family to keep disease at bay
With €21 a month, you can provide a food parcel that could feed a vulnerable family
With €30 a month, you could give a yearly supply of safe drinking water to a community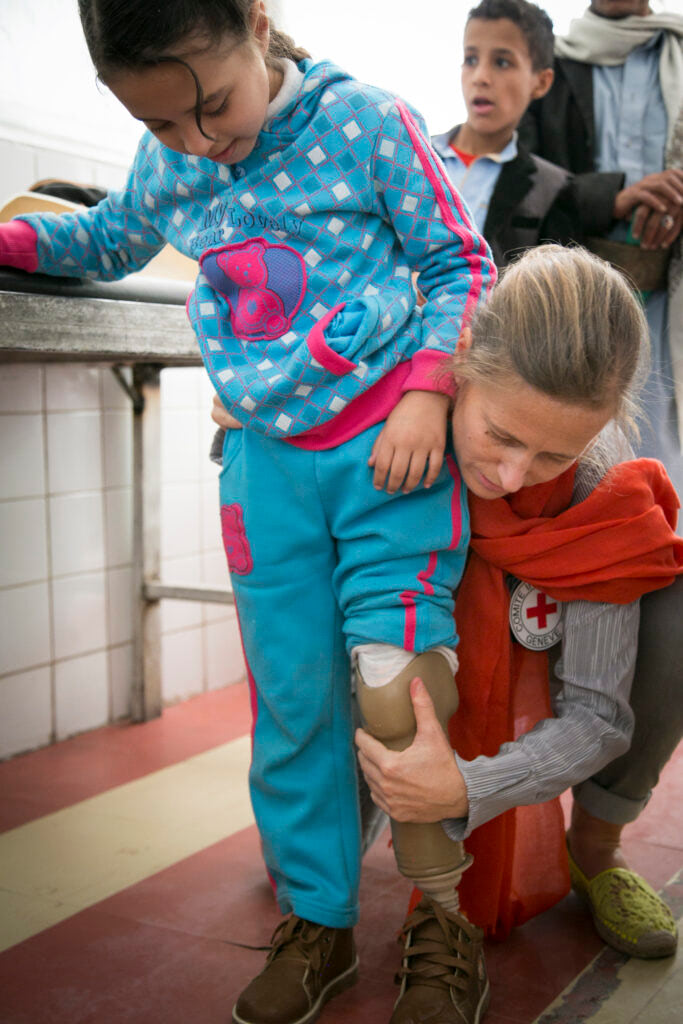 This is Areej al-Bukhaiti. She's a shy seven-year-old from Yemen. One morning on her way to school, she was hit by a car. Her injuries were so bad that her leg had to be amputated.
But today, Areej is happy. Here she is with the physiotherapist who's funded by kind people like you. She's getting her prosthesis fitted, and that means one thing… school! Areej is excited to go back because she wants to be a teacher when she grows up.