You can contribute to our ongoing efforts in Yemen by donating to the Irish Red Cross Yemen Appeal.
The resilience of Yemenis is reaching a breaking point as more than 24 million people are in need of aid.
As COVID-19 continues to spread across the globe, the Yemeni people must cope with an already shattered health system and severe shortages of clean water and sanitation.
Can you imagine trying to prevent the spread of the virus in the middle of a war zone?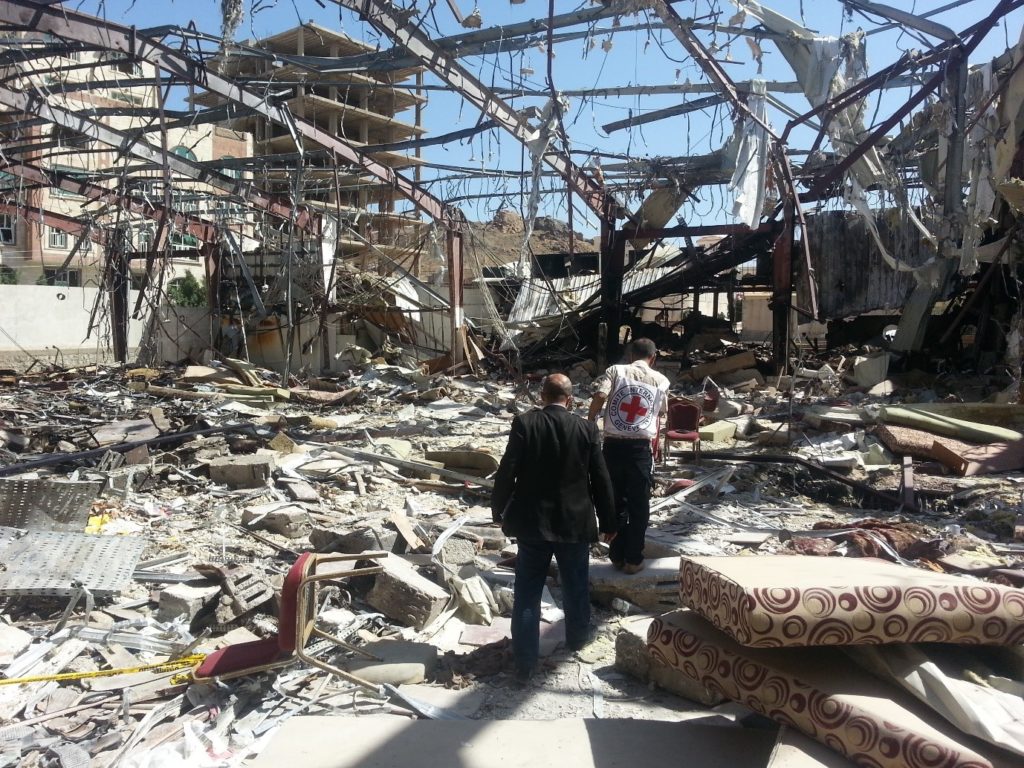 The country's 30.5 million people were already among the poorest in the Middle East before the current conflict began. Malnutrition rates were already high and around half of children under five were affected. While there have been sporadic conflicts in Yemen for decades, fighting has been much more intense in the last five years. Restricted access, economic volatility, an outbreak of disease and the COVID-19 pandemic are all expected to further worsen the situation.
Right now across Yemen, more than 24 million people are dependent on humanitarian assistance or protection. Approximately 20 million people are food insecure many of whom survive on one meal a day. The deteriorating economic situation has affected families in almost every area in Yemen and the spike in commodity prices has left many families without food and accruing large debts. On-going restriction measures on population movement and the entry of commercial humanitarian cargo, which has been exacerbated by COVID-19, are only furthering the limitations on access to essential goods and services by the civilian population.  
Moreover, almost 20 million people do not have access to safe water and proper sanitation. Collapsed health systems and infrastructure have also increased the risk of disease outbreaks, as well as furthering the spread of COVID-19.  
Funds raised by the Irish Red Cross Yemen Emergency Appeal, continues to support Yemen Red Crescent and our other partners in providing humanitarian assistance for those affected by the conflict to help them cope with the situation.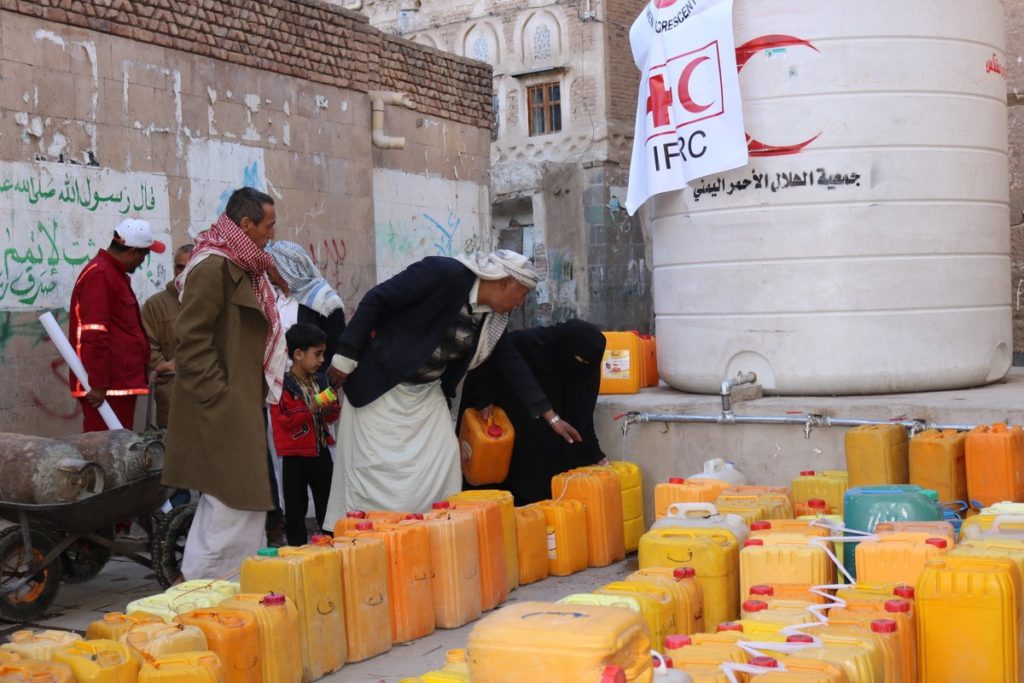 International Red Cross and Red Crescent Response
In spite of all constraints and challenges including recurrent security incidents, the Red Cross and Red Crescent is striving to respond to the humanitarian needs of conflict-affected people in Yemen.
Our work is impartial and based solely on people's needs. Our main focus in Yemen is to continue supporting the life-saving and essential activities carried out for the people of Yemen. This includes the provision of food, clean water, and essential household items as well as support to health structures. We provide regular support to hospitals, including those near front lines, helping them to cope with the influx of weapon-wounded patients. In 2019, the Red Cross has reached more than 6 million people with basic aid, including access to clean water and better sanitation, and ICRC-supported primary healthcare centres treated over 500,000 patients.
We will continue to work with our partners on the ground to address the emergency needs of people, particularly those in areas where fighting is ongoing, and to help strengthen the resilience of communities to the effects of prolonged violence.
Donations to the Irish Red Cross Yemen Emergency Appeal can be made online here or by calling the charity on 01 6424600 and asking to speak to one of our fundraising team.