Throughout the year there are lots of different activities and events you can join.
Gerry Moyne Youth Challenge
The Gerry Moyne Youth Challenge is a fun activity day held every year during the second week of Easter holidays where IRCY members come together from all over Ireland to compete in teams. They take part in physical and mental challenges on a circuit and win prizes not just for performance but for enthusiasm and attitude.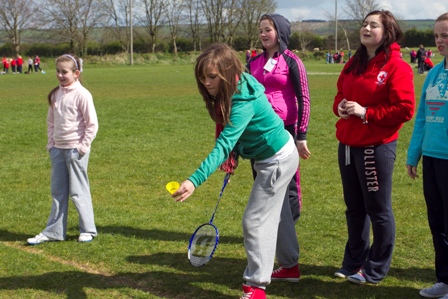 National Youth Summer Camp
This is a residential camp that is run over the bank holiday weekend in August and is open to all youth members between the ages of 10 to 17 years. Participants take part in activities like kayaking, caving and abseiling and have an opportunity to complete the Outdoor Pursuits category of whichever level of the OPTIONS programme they are currently participating in.
International Youth Camps
Every year, other National Red Cross Societies internationally invite youth delegates from IRCY to attend International Meetings and Camps with varying themes such as "Study and Friendship" or "Humanity and Peace".
National Youth Forum
This biennial one-day conference held in November which allows youth members to discuss the issues they feel are most relevant to them as volunteers. They decide, through discussion, debate and open space technology, what issues they would like to learn more about or take action to address them.
There are several workshops/activities for both young people and leaders throughout the day where everyone can integrate, network and learn new things. The purpose of this forum is to allow young members of IRCY to express their views and to contribute to the governance of the society.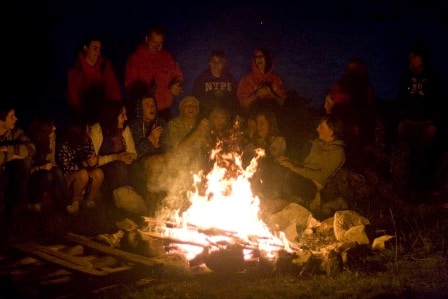 Anti-bullying Campaign
The IRCY Anti-bullying Campaign was created as a direct result of an idea suggested at the Youth Forum and continues the tradition of a youth-led agenda by the IRCY, which empowers youth to become peer educators and make real changes in their communities.
The campaign slogan is 'Don't be a Bully, be a Buddy' IRCY provides wrist bands, t-shirts, posters and tip cards for young people to help them to address the issue of bullying.
Within branches, IRCY also provides a "Buddy Box" which contains a "Buddy Bear" along with a programme booklet with activities and advice as well as tools for each branch to create their own Anti-Bullying Charter.
Participation in PRIDE
Since 2011, IRCY has participated in the Dublin PRIDE Parade in order to spread our humanitarian values and to convey the message of "PRIDE": – Positivity, Respect, Inclusion, Diversity and Empowerment. Participation is open to all members aged 16 and over.
The acceptance of all young people, regardless of race, religion, gender or sexual orientation, is in line with the fundamental principles and values of the Red Cross. As members of the International Federation of Red Cross and Red Crescent Societies' Youth Movement we are strongly committed to promoting a global culture of respect for diversity, non-violence and social inclusion.
IRCY Media Team
At each national event we select a number of youth volunteers to take responsibility to provide photos, videos, interviews and reportage on the event. These volunteers are provided with cameras and other equipment and assist with documenting the day's activities. They gain skills, learn how to promote events and gain confidence by mingling and interviewing attendees.
Get involved
To find out more information on IRCY or any of our programmes and events please email youth@redcross.ie or phone 01 6424600. You can also visit our Facebook page at https://www.facebook.com/IrishRedCrossYouth/