Organise a fundraising event as an individual, group, school, or community!
Get together, have some fun, and raise money in support of the Irish Red Cross. Your generous donations go a long way towards those in need both at home and overseas.
Fundraising Policies and Guidelines
Want to Host a Fundraiser?
Fundraising Guidelines & FAQs
Keen to host a fundraiser? Here are some guidelines and a few tips and tricks to make things easier. You can also check out our Fundraiser's checklist to see what steps you might need to complete!
If you have questions like:
"I've held an event. How do I send you the money raised?"
"I've already planned an event. What is the best way to receive donations in support of the Irish Red Cross?"
"I'd like to raise funds for a specific appeal, how do I do this?"
"How can I find out more information about where my money will go?"
Contact us at fundraising@redcross.ie or call us at 01 642 4600 to talk about the variety of ways you can donate or to get a fundraising information pack.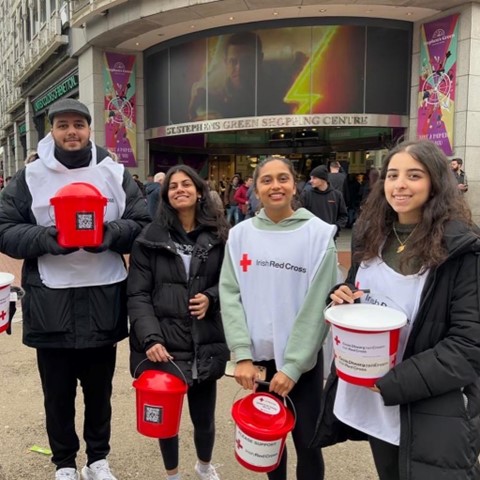 Resources
Contact Us
Have a question? Want to chat about your fundraising?
Email Seána, our Community Fundraising executive, at sryan@redcross.ie or call 01 642 4600.